April 18, 2019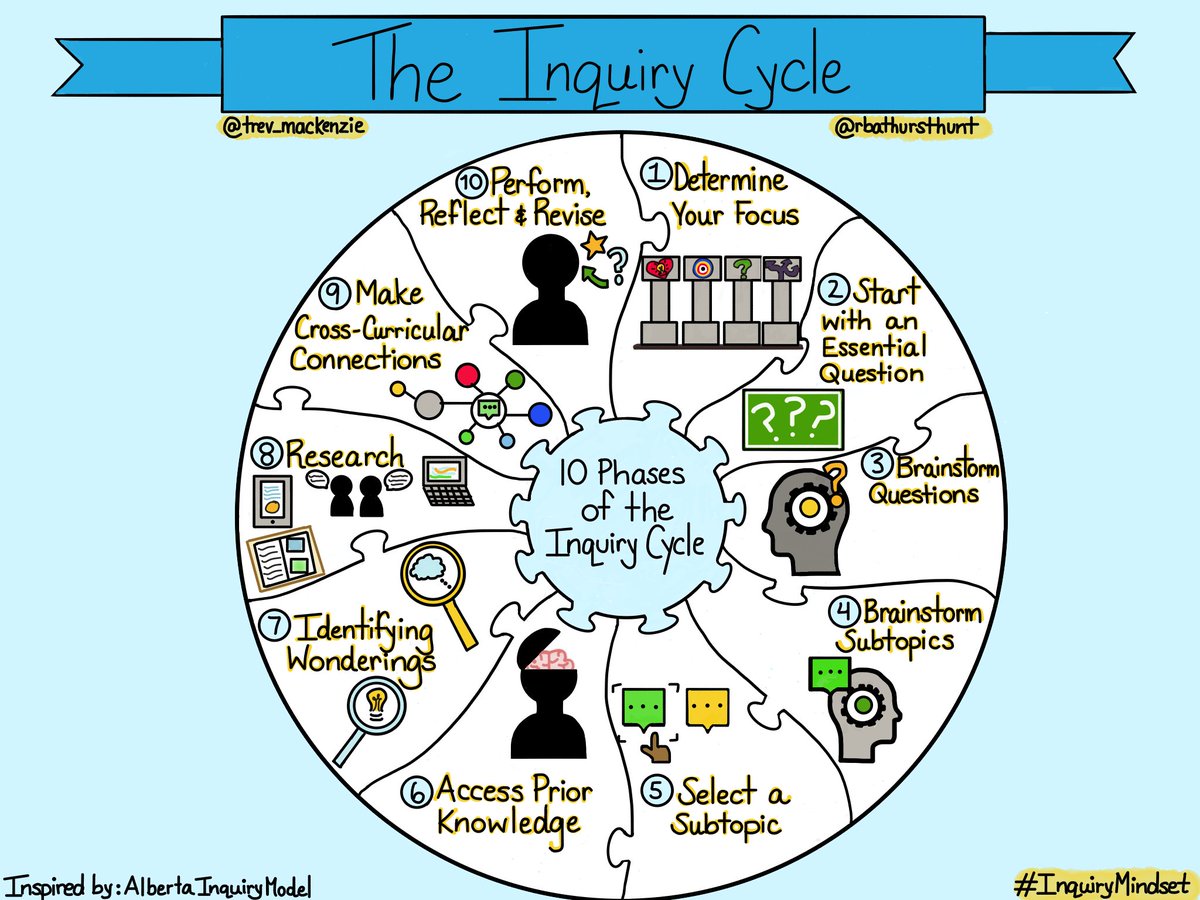 DISTRICT PROFESSIONAL LEARNING
Kindergarten Connections – In Person! April 24 2019 4:00pm-5:30pm
Many teachers in the Kindergarten and early learning community have made valuable connections to others online through groups like Kindergarten Connections on Facebook. Whether you are a Kindergarten or Grade One teacher, come put a name to a face as well as meet other teachers in a relaxed and informative time. Presented by Amanda Slade and Meg Unger. Hearty snacks included.
Each session offers:
1. Exploration and learning around aspects of the curriculum including the Core Competencies. Learn valuable language, lessons, practice and assessment that will have your students thinking, learning and interacting on a whole new level!
2. Updates and information on teaching Kindergarten in Langley
3. Networking and connecting with other teachers.
Wednesday, April 24 – Session Four Highlights:
Welcome to Kindergarten is just around the corner! Explore new ideas, formats and how social emotional learning can be emphasized in the event. Click HERE to register.
Select Mutism in Elementary Aged Students – April 29 3:30pm–5:30pm
Dr. Salih will present an overview of selective mutism including its etiology, demographics, natural history, current evidence based treatment and how to assist children with selective mutism in the school setting. This workshop will include hands on opportunities to learn the skills involved with treatment of selective mutism and will convey step by step treatment interventions in the school setting. Dr. Tamara Salih is a child and adolescent psychiatrist at the Mood and Anxiety Disorders clinic at BC Children's Hospital and at the Infant Psychiatry Clinic at Richmond Hospital. She is a clinical instructor in the Department of Psychiatry at the University of BC, and a graduate of UBC Medicine as well as UBC Psychiatry with sub specialized training in Child and Adolescent Psychiatry. Her clinical and research interests lie in the pharmacologic and cognitive behavioral treatment of pediatric anxiety and mood disorders. She is a co-investigator on a research study evaluating the effectiveness of a group based behavioral treatment program for children with selective mutism, and is in the process of publishing a research paper on an individualized behavioral treatment intervention for children with selective mutism. She has received specialized training in treatment of selective mutism, reflective parenting for infant psychiatry, and cognitive behavioral interventions for anxiety disorders. Click HERE to register.
Big Ideas for Expanding Minds – April 29 & May 27 3:30pm–4:15pm
As the numbers of ELLs continues to grow, Big Ideas for Expanding Minds offers teachers a practical, Canadian research-based guide to instructional strategies that are appropriate for all students learning English. Come and join this innovative group to talk about teaching tactics, techniques, and methods that can be put to work immediately across the content areas. We will also be offering a separate BONUS session to Skype with the author, Margaret Early. A copy of the book will be provided to participants. Participants are expected to attend all three sessions in order to keep the book. If you have any questions, contact Janis Sawatzky, ELL District Teacher.Click HERE to register.
A Day in the Life of a TTOC – April 29 4:00pm–6:00pm
A TTOC has an important job! What is your role in the classroom? What are your responsibilities? What should you know before you walk into a school or a classroom? What questions should you ask? What should you do once you are in the room? What are some classroom management strategies that work well for TTOCs? What resources are available to TTOCs in the Langley School District? This workshop will provide answers to these questions and more. Click HERE to register.
Adrienne Gear – April 30 3:45pm–6:00pm ** LOCATION CHANGED TO ALEX HOPE**
Attention Elementary and Middle School educators; we are ALL reading teachers!
Adrienne Gear is returning to Langley to inspire teachers and help engage our learners. With her practical approach to developing reading comprehension, Adrienne will share strategies that enable students to understand and interact more meaningfully with text. Adrienne's work is researched based and used across our province. School teams are encouraged to attend together to develop common language and strategies to strengthen their students' literacy. Each school team will receive a copy of one of Adrienne's books. Hearty snacks will be provided. Click HERE to register.
SET-BC Workshop MAY 1, 2019 SBO Langley
Our SET-BC Tier 3 team are looking forward to supporting your learning on this day, as we welcome the SET-BC Facilitators Alexandra de le Nuez (SLP) and Lorena Duran (Teacher). If you have any questions contact Tammy McEachern Hughes email:TMcEachern@sd35.bc.ca.
SD35 T301-C448 Overview of Physical Access Technologies May 1.2019
SD35 T302-C449 Overview of AAC and Assistive Technologies May 1.2019
Overview of AAC and Assistive Technologies (9am-12pm) – Click HERE to register.
Overview of Physical Access Technologies (12:30-3pm) – Click HERE to register.
Tom Schimmer Returns! May 3 8:30am–1:45pm
Practical and research-based practice to help educators design meaningful, relevant skills assessment and instruction that promote student mastery of core and curricular competencies using a Standards-based mindset. Click HERE to register.
Demonstration Day 2019 – May 3 8:15am-12:15pm
Come join our staff for a super day. As teachers, we are all superheroes, using our powers to set high expectations for learners, and to move every child forward in their achievement. We know that all teachers can learn to use superpowers in their classrooms: high impact strategies, routines and interventions, evidence-based assessment practices and creating effective learning environments. Join us for a morning, visiting and observing our classrooms, entering into rich conversations about how we can all team together to support a common vision for teaching and learning in Langley. Visiting superheroes, including our SEA partners, can expect to see elements of our School Action Plan in action: effective literacy instruction, quality assessment, and self-regulation routines and strategies that support practices advocated by Instructional Services. Click HERE to register.
First Aid: OFA Level 1 – May 3 8:00am–4:00pm
Learning tasks: • Priority action approach; • Primary survey – conscious patient /unconscious patient; • Cervical spine control; • Airway and breathing interventions; • Hemorrhage control; • One person CPR; • Minor injuries which require medical aid; • Management of soft tissue injuries; • Records and reports. You must bring two pieces of identification, at least one of which is photo I.D. to the class. Please wear comfortable clothes and bring your own lunch. Be prepared to spend a great deal of time on your knees, consider bringing something to kneel on (yoga mat, towel, knee pads). Manual included. Space is limited, so please register early if you require this training or re-certification. SD35 employees $85. Available to SD35 staff only. ***This course will take place at Valley First Aid #101 – 20540 Duncan Way, Langley, BC V3A 7A3 Canada***
Non-Violent Crisis Intervention (NVCI–formerly CPI) Basic Course – May 3 8:30am–3:00pm
Participants will receive NVCI certification for the basic six-hour training. You will gain an understanding of the levels of behaviour escalation and learn strategies to de-escalate behaviours. Topics include verbal and nonverbal behaviour, verbal escalation, personal safety and a debriefing strategy. Certification will remain current for 2 years upon successful completion. This session is intended for participants how have either not previously taken NVCI or have gone more than 2 years since their previous training. The course will run from 8:30-3:00pm with a 30min lunch break and a 15min break. Participants must stay for the full session in order to obtain certification. Click HERE to register.
Non-Violent Crisis Intervention (NVCI–formerly CPI) Refresher Course – May 3 8:30am–11:30am
Participants will receive NVCI certification for the three-hour refresher training. You will gain an understanding of the levels of behaviour escalation and learn strategies to de-escalate behaviours. Topics include verbal and nonverbal behaviour, verbal escalation, personal safety and a debriefing strategy. Certification will remain current for 2 years upon successful completion. This session is only for participants who have a current certification expiring February 2019 or later. The course will run 8:30am-11:30am with a 15min break. Participants must stay for the full session in order to obtain certification. Click HERE to register.
Building 'STEAM' – May 9 4:00pm–7:00pm
Science World, in collaboration with the Langley School District, presents Building STEAM, an inquiry group for teachers interested in STEAM, (Science, Technology, Engineering, Arts and Math). During this learning series teachers will explore how design thinking and inquiry-based learning can be used to interconnect Science, Math and ADST. Working in inquiry teams, teachers will be paired with Science World Educators and members of Langley's Instructional Services team. Throughout the program, beginning in early May 2019, teams will collaborate as they co-plan and teach lessons focused on the cross-cutting concepts routed in the curricular competencies of Math, Science and ADST. Click HERE to register.
Reggio-Inspired Math Group – May 13 4:00pm-5:30pm
This group is for those wanting to explore mathematics with a Reggio influence. To help guide and inspire our group discussions, we will explore and share the use of materials and resources. Each session will allow connections with colleagues, rich mathematical discussions, examples of activities and provocations, and access to a limited lending library of books and materials. Hosted by Amanda Slade. Click HERE to register.
Wellbeing Workshop – May 14 4:00pm-7:00pm
Dr. Sabre Cherkowski, from UBC Okanagan, will be presenting the idea of "Flourishing" in schools and workplaces. This workshop will provide teams with the framework and ideas to create, build and practice wellbeing as a work team. Dr. Cherkowski describes the idea of Flourishing and ways to work together to notice, nurture and sustain wellbeing in the workplace. In this workshop she will help provide a framework for school and workplace teams to use to develop and practice wellbeing in their own work context and in a way that works for them. Dinner will be provided. Click HERE to register.
Career Ed Youth TRAIN in Trades Staff Exploration Tour – June 24, 2019 8:00am-2:45pm
Visit Langley's Youth TRAIN in Trades (formerly ACE IT) programs at four school sites and learn from students and staff about the depth and impact of these great student opportunities. Lunch will be provided. Click HERE to register.
Attention Teachers and Administrators:
April 29-May 3 is Screen Smart Challenge Week all across Canada. Why not invite your students to join the challenge to be screen smart? The Screen Smart Program is about managing screen time (TV, computer games, internet surfing, social media etc.) to achieve a healthy, balanced lifestyle. This program helps students become more aware of their recreational screen time and balance it with other activities.
Too much screen time can be harmful to children. It can interfere with academic success through reducing a child's attention span and slowing the rate of reading skill development. Excessive screen time may also lead to poor social skills and behavior problems
When children are watching their screens they are not being active and they are also being exposed to the marketing of unhealthy food and drink choices. Children who watch more TV snack more, and drink more sugary drinks, than children with less screen
If you are interested in holding a Screen Smart Challenge in your school or classroom, please click HERE to access the support materials and detailed information. You will find all the resources you will need to organize this worthwhile event, including parent information and student activities linked to the curriculum.
OUTSIDE DISTRICT
Slam Poet-Virtual Guest Speaker.
Looking for a virtual guest speaker in your class? Mike Johnston is a national Underground Independent champion Slam Poet and internationally touring Spoken Word artist. Born and raised in Winnipeg, Mike has performed and created space on dozens of local stages as the director of three national arts festivals, Winnipeg's Poetry Slam Master and Youth Slam coordinator.  By day, Mike is an arts and science teacher in Winnipeg's Louis Riel School Division. An experiential education expert, he works with students to build, make, collaborate, and explore to find the poetry of science in their world. Click HERE for details.
The-Impact-of-Screens-on-Sleep
Obtaining a good night's sleep is important for our mood, concentration and psychological well-being. The use of technology at night-time can interfere with both the amount that we sleep and the quality of our sleep. Sleep as you may know, is critical for our mental health.
Sleep-and-Teens – Why Nine Hours Matters…And How to Move Them Towards It
Our teens are busy. They're exploring their place in the world, they're experimenting with their independence and influence, and they're starting to discover the types of adults they want to become. And school. There's that too.  Even if they're fully charged from a full nine hours of sleep, this is a taxing load. Most of our teens though, are doing adolescence tired – and it's not their fault. Between their changing biology and the social expectations of adolescence, our teens are in a high-powered conflict between needing to fall asleep later when their bodies tell them, and needing to wake earlier to do, well, life.
DISTRICT LEARNING COMMONS

Attention Primary Teachers: The DLC has some quality Scholastic inquiry and book club kits available to borrow for your K-3 classroom. Please click HERE to view a list of titles by grade level, along with the relevant Big Ideas and Curriculum Connections for each kit! These kits also have fantastic connections to the Core Competencies.
We also have new "We Are All Connected" kits which are excellent resources for your grade 2/3 classroom pertaining to Science, Indigenous communities, and Social Studies. Check them out!
"We Are All Connected" is a series that explores how we all live together in a shared balance upon Mother Earth. Each book explores a specific ecosystem with a focus on one animal and its adaptations for survival within that ecosystem. Indigenous interviewees, each living within the same area, have responded to strategic questions as to how their community interacts with the land, their traditional territory. Explore each text with a sense of inquiry in mind.
If you need help accessing the DLC's booking system, click HERE, talk to your Teacher-Librarian, or email av@sd35.bc.ca for assistance.
RETIREMENTS/CELEBRATIONS
Retirement
Greg & Lynie Tener, Laurel Peck, Debbie Becker, Kathy McDonald & LTA President Wendy Cook
Newlands Golf and Country Club (Regency )
21025 48th Avenue, Langley
May 16, 2019 5:30pm
Click HERE for further details.