Assessment and curriculum are interconnected. Provincial exams and classroom assessments are being redesigned to align with new curriculum content. 
Equally importantly, our new provincial graduation exams will align not only with new curriculum, but with research on best practice, which highlights student centered and personalized ways of learning.
Exams will continue to be rigorous and based on learning standards evaluating student achievement, core competencies, essential learning and literacy and math skills. However, more flexibility will be introduced into the assessment process wherever possible.

Changes to assessment 
Grades 10 – 12
Students will complete two provincial exams focused on literacy and math skills, instead of five provincial exams. 
Provincial exams for Science 10, Social Studies 11, Language Arts 10 and Math 10 will no longer be used. Classroom assessments will be used instead. 
Currently, this school year, there are no changes to the Language Arts 12 provincial exams and equivalents. Exams will run as scheduled, aligned with the current curriculum – not the new curriculum.
A new provincial math skills (numeracy) exam will be introduced in the 2017/18 school year. A new provincial literacy exam will be introduced in the 2018/2019 school year.
The emphasis in these new exams will be on demonstration and application of learning through different means. There will be a greater focus on classroom assessment that is flexible and personalized, and give educators greater flexibility to decide how and when students are assessed.
Much has been learnt about assessment in recent years, through research and consultation. B.C.'s education system will reflect this greater understanding of the potential of assessment, and fundamentally rethink the relationships between curriculum, assessment practices and learning.
Consultations with parents, teachers and students will continue, allowing time for curriculum to be used, and assessments to be refined.  
For more information, check out this easy-to-read chart.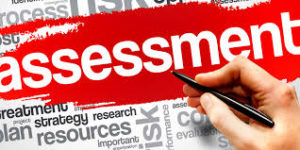 New Provincial Assessment – Grade 4 and Grade 7
Since the spring of 2015, a working group of teachers, administrators and measurement experts have been examining potential changes to B.C.'s elementary assessment program (currently the FSAs). 
Teams from the BC Teachers' Federation, the Federation of Independent Schools Association, and the First Nations Education Steering Committee have been working since December 2015 to develop new assessment items for field review and field testing, based on directions from the working group. These items are now available for field-testing. Learn more about the new Foundation Skills Assessment.